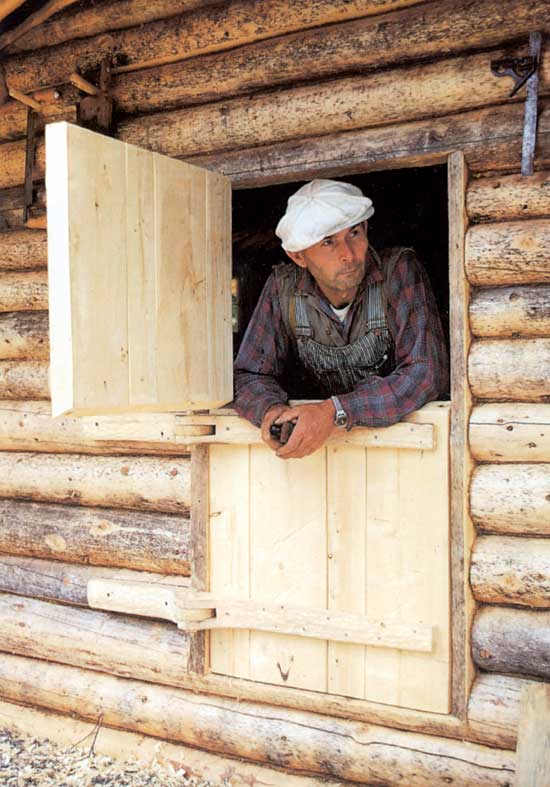 Dick Proenneke was an interesting man. If you are interested in nature, survivalism, camping, or anything outdoorsy you should look him up. He lived alone in the Alaskan wilderness for more than 30 years in a cabin he crafted by hand, by himself; and this was after he'd already entered his mid 50s. It really is amazing to watch him work in the films that he shot of himself working and to listen to his journals.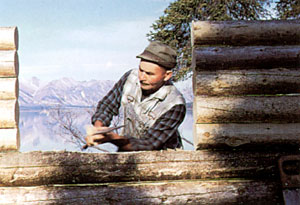 This is his hand-crafted cabin years later. In the back left you can see his food cache, elevated to protect it from animals. Check out the wooden hinges he hand crafted on the doors. Amazing. He could do more with an axe that I would have imagined possible.
If you are interested in picking up the videos or the book they are available here in our Amazon Store:
*Note: For some reason you have to click on the photo captions under these pictures in order to get to the store link. Thanks!